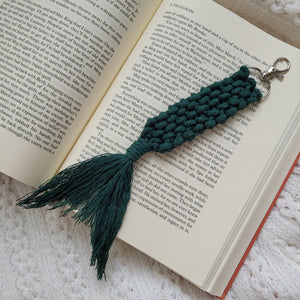 Obsessed with the ocean, mermaid stories, and cute accessories? 
Then this is for you! A beautiful, handmade accessory for your keychain, backpack, or anywhere else you'd love to clip it on!
Hand knotted (by yours truly) with a dark emerald green cotton cord and attached to a silver 1" swiveling lobster claw clip.